My Lil' Pumpkin Pie Sleep Set
Click here to get the FREE pattern!
This little pumpkin newborn sleep set is absolutely the perfect ensemble for your lil' pumpkin pie! It is quick to whip up and super easy too. Complete with hat, mittens, and sack your little one will be the cutest pumpkin in the patch this year. Perfect for baby's first photo shoot!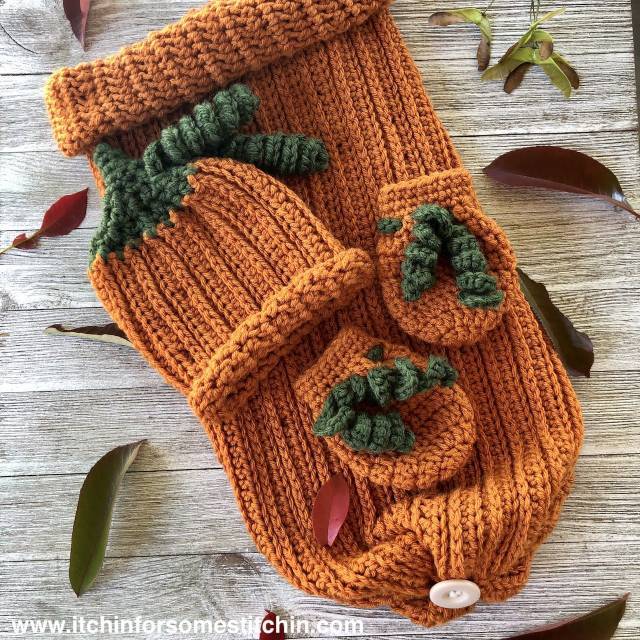 Yarns: yarn bee from hobby lobby
Tags: #baby #crochet baby gift baby shower gift crochet pumpkin crochet baby set holiday thanksgiving halloween crochet handmade baby crochet baby hat crochet baby outfit
Itchin' for some Stitchin'